3 Blue-Chip Dividend Stocks to Buy on the Dip Now
InvestorPlace
Mar. 15, 2023, 09:03 AM
InvestorPlace - Stock Market News, Stock Advice & Trading Tips
Now more than ever, investors are looking for high-quality companies to invest in. There were some rumblings that we're in a new bull market, but the latest developments have been concerning. As such, investors are looking for blue-chip dividend stocks to buy.
The collapse of SVB Financial (NASDAQ:SIVB) has rattled global markets. Stock prices have been under pressure — particularly in financial stocks — while other asset prices have made some large moves too.
Bonds, gold, global stocks, and more have all been on the move. A wave of volatility has been re-introduced to the system.
More than ever, investors have scrutinized their portfolios, looking for places to improve. Specifically, it's got investors looking for blue-chip dividends stocks to buy.
Ticker
Company
Price
JNJ
Johnson & Johnson $153.21
LOW
Lowe's $196.44
O
Realty Income $62.96
Blue-Chip Dividend Stocks to Buy: Johnson & Johnson (JNJ)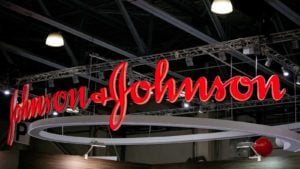 Source: Alexander Tolstykh / Shutterstock.com
Johnson & Johnson (NYSE:JNJ) has endured a terrible skid. The stock has fallen in nine straight trading weeks, one of the stock's worst trading streaks of this century. Despite this, shares are down "just" 15% from its 2023 high.
While some stocks can suffer a 15% decline in days — or some cases, hours — that type of decline is not typical for J&J. Unfortunately, it's not clear if more losses could be underway.
Originally, I thought that J&J stock would go up for one of two reasons. Either the overall market trend would continue higher, and thus, shares of Johnson & Johnson would eventually climb. Or I thought the market would turn lower, and investors would buy safe-haven equities like J&J.
We're seeing the second catalyst play out amid the drama surrounding regional banks. That said, J&J stock deserves to rally.
Shares trade at less than 15 times earnings and pay a 3% dividend yield, and the company has not only paid but has raised that dividend for 60 straight years. In April, management will look to add to the streak. The company is also forecast to grow its earnings and revenue in the low single digits.
Blue-Chip Dividend Stocks to Buy: Lowe's (LOW)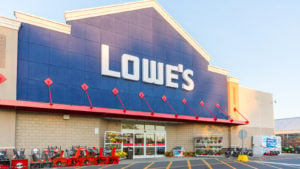 Source: Helen89 / Shutterstock.com
Lowe's (NYSE:LOW) has paid a dividend "every quarter since going public in 1961, and it has increased the dividend for more than 25 consecutive years."
While shares yield just 2.15%, it's a quality income that investors can count on. Further, the stock price has been under pressure. Down 11.5% from the 2023 high, Lowe's stock remains 25% below the all-time high.
Lowe's and Home Depot (NYSE:HD) are both likely buys if we see further selling pressure. The companies control a duopoly on the home-improvement retail business and continue to generate substantial long-term gains.
That said, Lowe's is forecast to generate a slight deceleration in both earnings and revenue this year. If that comes to fruition, I wouldn't necessarily rule out a dip down to the $170s, and for the patient investor, that may be a better buying opportunity.
Realty Income (O)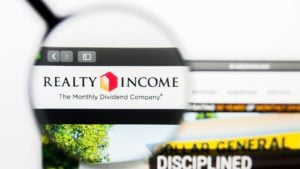 Source: Shutterstock
Realty Income (NYSE:O) has become one of investors' favorite REIT stocks, and it's not hard to understand why. This company is incredibly consistent, one of the few stocks that pay a distribution monthly.
Higher interest rates and concerns about real estate have hindered Realty Income stock over the last 12 months or so. However, the reality is that this stock has struggled since Covid-19 rattled the world. In fact, O stock is one of the few that never took out its pre-Covid highs.
Currently yielding almost 5%, this one is worth your attention. The company has raised its payout in 101 straight quarters (for over 25 years) and paid a monthly dividend in 632 consecutive months (more than 52 years). It's one of the most impressive streaks regarding dividends, and investors should take notice.
Realty Income is a highly efficient operator, and while shares may come under further pressure, it only seems like a better opportunity to acquire the stock.
On the date of publication, Bret Kenwell held a long position in JNJ. The opinions expressed in this article are those of the writer, subject to the InvestorPlace.com Publishing Guidelines.
More From InvestorPlace
The post 3 Blue-Chip Dividend Stocks to Buy on the Dip Now appeared first on InvestorPlace.